The Let's Change the World Seminar on Advocacy Campaigning with Jamie Bolling
On the 17th of November, 2015, MyRight organized a one-day seminar in Sarajevo on advocacy campaigning for persons with disabilities under the rubric of

Let's Change the World

.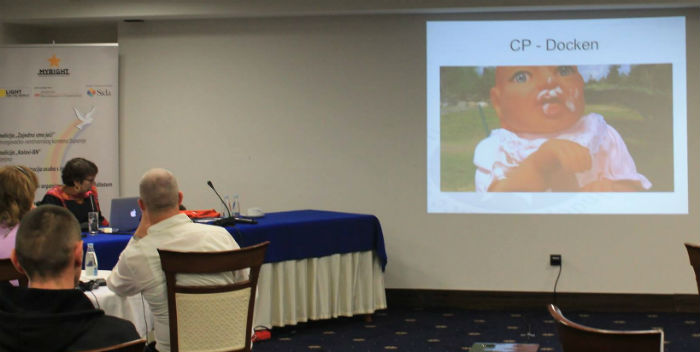 The seminar was conducted by Jamie Bolling, an experienced activist for the rights of persons with disabilities, who has been the executive director of ENIL, the European Network for Independent Living, since 2009. Jamie shared her expertise, experience and ideas about advocacy campaigns for rights of persons with disabilitiesin the creation and conduct of which she has herself participated.
Rounding off its training sessions on the topic of Public advocacy to improve the persons with disabilities enjoyment of their right to healthcare in BiHwith this Let's Change the World seminar, the MyRight office in Bosnia and Herzegovina completed its training cycle by helping representatives of the organisations of persons with disabilities become inspired and stimulated to ever more creative work in public advocacy campaigns they are planning to conduct in their own local communities.
Austrian Development Co-operation and Light for the World have funded creation of this web site


Copyright (C) 2015 - Myright, Empowers people with disabilities
All Rights Reserved